4th of July is a set of 3 skins that were released as part of an Independence Day (USA) offer in 2017. In the Skins Shop they could be purchased individually under the 'Independence' (Browser) or 'Independence Day' (Mobile) tab. The 4th of July skins were available for purchase from late June to early July 2017. These skins may not be available for purchase in the future.
This years 4th of July skins are as follows: Star Eagle, Celebration Hat and Mr. Boss.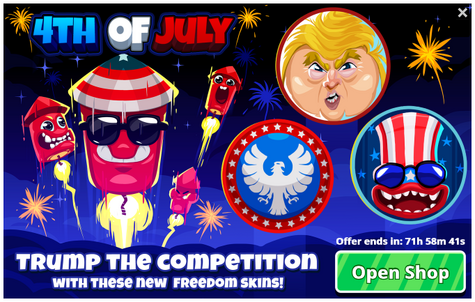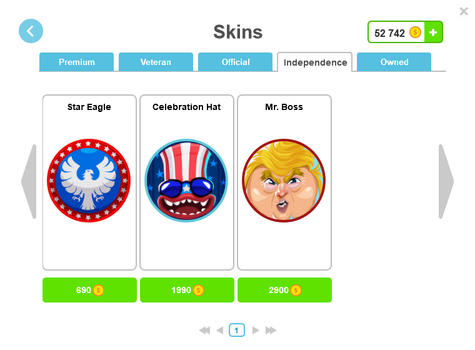 Details of this offer may vary depending on location and platform.