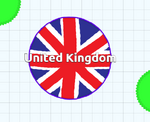 Skins are a change in appearance that can be applied to a player cell. They are purely cosmetic and do not have any effect on game play. Skins are available on all platforms and modes except Teams. Although many skins are free, most have to be earned, unlocked or purchased. Currently, there are over 700 total skins available in the game.
The earliest skins could be applied by typing a certain name into the nickname box. Each of these skins require a unique name to be applied to your cell. These names are not case sensitive. There are over 120 of these "Keyword" skins in the game.
You can find a list of all skin pages on the wiki here.
Ad blocker interference detected!
Wikia is a free-to-use site that makes money from advertising. We have a modified experience for viewers using ad blockers

Wikia is not accessible if you've made further modifications. Remove the custom ad blocker rule(s) and the page will load as expected.